Purpose
Organizations must reframe their approach to how they relate to their employees. The new multi-generational workplace demands a new way of thinking about human resource management. Putting the employee's total experience at the center produces a very different approach, beyond increasing perks or "funifying" the workplace, to engaging the employee in the workplace. The purpose of this study is to reframe the traditional approach to human resource management that better fits that modern workplace and enables the empowerment and engagement that organizations so desperately seek.
Design/methodology/approach
Design thinking is applied to employee experience in an organization. By viewing employee experience as a set of holistic perceptions of that relationship, human resource management transforms into a more strategic process for engaging the employee through meaning and providing value. Six principles for employing this methodology are specified in this paper. (https://thetenxgroup.com/ten-x-services/)
Findings
Perks are not the answer to employee engagement. An organization must understand each employee more deeply and co-design experiences with them that demonstrate care. It must embrace expansive and holistic thinking, face the intangible aspects of organizational life and use tools to help make them tangible, experiment and iterate, building solutions organically, while recognizing that the process is just as important, if not more important, than the product.
Originality/value
Organizations recognize a need for change and struggle with engaging employees. Most modern approaches to engagement and retention foundationally stem from old ways of thinking that will not work in today's workplace. Design thinking has been applied successfully for customer experience and user experience; it is just beginning to be recognized as an approach for employee experience.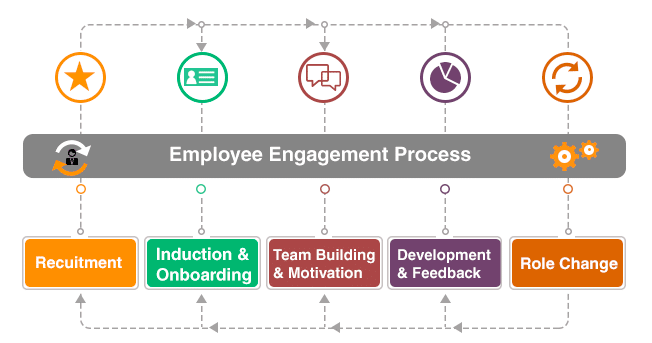 How to Transform EX at Your Organization
Experts recommend the following six tips for building an employee-centric workplace:
Put yourself in employees' shoes. Look at each part of an employee life cycle, from candidate to retiree. Also, determine how employees interact with the organization during major life milestones such as marriage, the birth of a child or the death of a loved one. Critically examine the processes and procedures and ask yourself: Is this necessary? Can we make it more convenient for employees? How can we better support workers?

Ask employees what they think. Don't just distribute a survey once a year. Find different ways to collect feedback and suggestions year-round in a variety of ways: one-on-ones with top performers, smaller focus groups, quick online surveys and anonymous submissions, for example.

Identify target areas. Don't try to fix everything at once. Focus on one or two areas that came through loud and clear, and let employees know what they are. "Employees appreciate being heard and understand the balance," says Burt Rea, director of human capital consulting at Deloitte.

Report back. Establish a regular communication loop to share feedback received and plans to address problem areas. Again, use various methods: memos, videos, social media, blogs and face-to-face meetings, to name a few.
Evaluate. Use your feedback tools to evaluate the impact of interventions. And be patient. "Yes, it takes time," says Kathleen Vegh, senior manager of employee engagement at Hyland. "But even though [a certain issue may] remain a theme, you may hear fewer negative comments [about it]."

Repeat. Improving employee experience is a continuous process. As the world of work changes, so will the components of employee experience.